Elucidat Environmental Action
Elucidat has partnered with Ecologi in order to reach our Climate Positive goals.
Ecologi supports a range of carbon reduction projects that are certified at the very highest level by Gold Standard and equivalent. They are also working to tackle the climate crisis and keep our temperatures from rising above 1.5C by planting trees. Ecologi have a range of amazing tree planting partners who are able to responsibly plant millions of trees a month.
Check out Elucidat's profile on Ecologi to see our progress towards our goals!
We have also started a new initiative in conjunction with Ecologi, allowing our employees to donate an amount each month towards our growing forest, making it an easy, cheap, and accessible way for our employees to make an impact each month.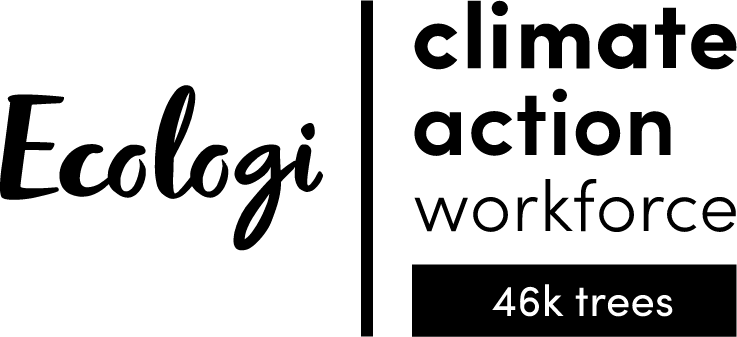 Our carbon elimination strategies
At Elucidat, we're about making the largest impact possible. On top of the carbon capture we are running through Ecologi, we've also taken direct steps to reduce the carbon we emit.
Firstly, we offer flexible working to all employees to reduce our team's carbon footprint, as well as reducing all non-essential travel for the business. We've changed to energy suppliers who exclusively use renewable energy sources and actively use the green energy provided by the local off-shore wind farms. We also use eco and environmentally-friendly cleaning products, and aim for zero waste by recycling everything possible, including our eco-friendly coffee pods!
In addition, all software produced by Elucidat has been designed with efficiency in mind to ensure software hosting is as streamlined as possible to reduce our carbon footprint there.
Why Elucidat Cares
In 2018, the IPCC, an intergovernmental body of the United Nations made it clear that industry must radically reduce environmental pollution by 2030 to avoid our climate hitting an irreversible tipping point.
The UK Government and many international businesses are committed to be Net Zero by 2050.
This is simply not enough.
Change in industry isn't happening fast enough, so as individual businesses we need to make things right.
The only solution is radical change.
If you don't believe us, McKinsey have outlined the scale of the challenge here.
Following in the footsteps of other climate conscious companies such as Patagonia, we aim to be Climate Positive/Carbon Negative as soon as possible.
This means we will take more CO2 out of the atmosphere than we put in.
Why not influence your company or organization to do the same? Get in touch if we can help!
Read our Environmental Policy
Climate Action Offsetting Targets
As a low carbon emitting business we are in a strong position to be able to make a big impact by offsetting our emissions to a much larger degree.
Over the next few years we plan to implement strategies to seek to draw down as much carbon as possible, allowing us to:
Offset our carbon emissions for the lifetime of our business (8 years).
Offset the lifetime carbon impact of all employees that have ever worked at Elucidat.
Plant 1 million trees.
That's over 25,000 a month for the next 3 years! Nearly 1,000 a day!
How We Share The Responsibility
The changing climate is a problem that involves all of us, and to make a difference we need to support and encourage each other in taking positive action. We will continue to introduce new initiatives in the coming weeks and months to get as many people taking positive action as possible.
Let us know if you would like any further information on how you or your business could start to make a positive impact today!
Our Trees!
In order to better visualise our impact we have calculated how much space would be taken up by the trees we plant in Madagascar and Mozambique, and have plotted that on to the green spaces around our HQ in Brighton.
Check out our contributions as of December 2021!
Check out our profile on Ecologi for our latest numbers